ANALISIS PENERAPAN MANAJEMEN RISIKO DALAM PENGELOLAAN BISNIS ANGKUTAN UMUM RODA TIGA (STUDI KASUS PADA POOL BAJAJ SUNTER, JAKARTA UTARA)
Muhamad Ihsan

STMA Trisakti

Betty Ismaya
Keywords:
Bajaj business, frequency, impact, operational and sustainability, Risk management
Abstract
This research to understand the application of risk management to Bajaj's business and operational, including to  its business sustainability, with the object of this research is the Bajaj Pool Sunter-North Jakarta. The main source of risk exposure exploration are interviews through 3 (three) sources, namely the Owner, Manager, and Driver. The frequency(ies) and impact(s) as parameter to define and classified the risk category.  There are 6 (six) risk with significant impact to disrupted the Bajaj business sustainability and 3 (three) risk with significant impact to disrupted the operational of Bajaj. The risk treatment currently by own retention or self-insured because not yet availability the insurance product against that risk.
References
Djohanputro, Bramantyo, (Tahun 2008). Manajemen Risiko Korporat. Penerbit PPManajemen Jakarta.

Imam, Gunawan. (Tahun 2013). Metode Penelitian Kualitatif Teori & Prakti., PT Bumi Aksara Jakarta

ISO 31000:2009. Risk Management – Principles and Guidelines.

M. Hanafi, Mamduh. (Tahun 2016). Manajemen Risiko:. UPP STIM YKPN, Yogyakarja.

Pedoman Manajemen Risiko – KNKG (2006).

Sugiyono. (Tahun 2014). Metode Penelitian Kualitatif. Alfabeta, Bandung.

Undang-Undang Republik Indonesia Nomor 40 Tahun 2014 tentang Perasuransian.

Undang Undang Nomor 22 Tahun 2009 tentang Lalu Lintas dan Angkutan Jalan.

Undang-Undang Nomor 38 Tahun 2004 tentang Pengertian Jalan Raya.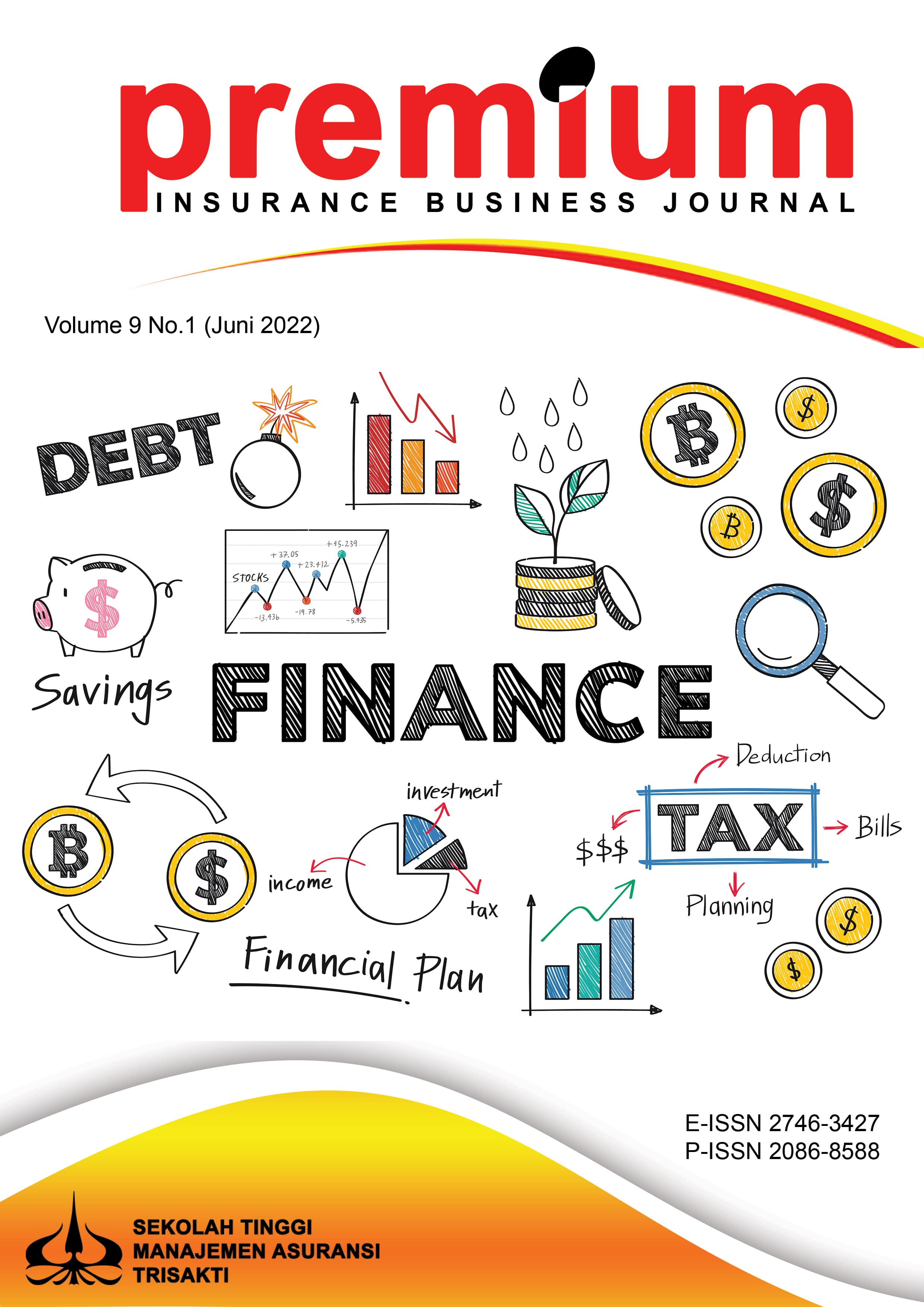 How to Cite
Muhamad Ihsan, & Ismaya, B. (2022). ANALISIS PENERAPAN MANAJEMEN RISIKO DALAM PENGELOLAAN BISNIS ANGKUTAN UMUM RODA TIGA (STUDI KASUS PADA POOL BAJAJ SUNTER, JAKARTA UTARA). Premium Insurance Business Journal, 9(1), 1 - 6. https://doi.org/10.35904/premium.v9i1.27